Statement by Osman Kavala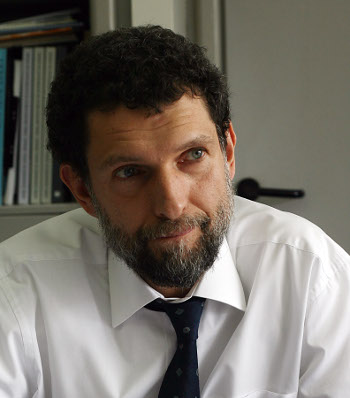 Although failing to comply with the decision of the European Court of Human Rights and continuing my detention was a serious violation of rights, the acquittal decisions of the Istanbul Heavy Penal Court No. 30 have been a positive step.
I was hoping that the baseless fiction, the unlawfulness, and the use of pretrial detention in the Gezi prosecution would contribute towards the understanding of the problems within the judiciary, thereby provide a restorative impact.
Yet, unfortunately, the intervention of the President of the Republic of Turkey prevented this possibility, and I was arrested again in a much more unlawful manner and under an accusation more devoid of logic than the first time. The allegation that I had intense contact with Henri Barkey, which was the sole basis for this accusation that was addressed to me two and a half years ago, was refuted long ago with the communication minutes provided by the Security Directorate.
The allegation that I am a planner of 15 July coup attempt is far more unreasonable than the unreasonable allegation that I planned and organized the Gezi Protests, and it demonstrates an intense malicious intent.
I hope this unlawlessness that I have been subjected to will not last long, and the damage it causes to the judiciary will not be permanent.
Osman Kavala, 21 February 2020