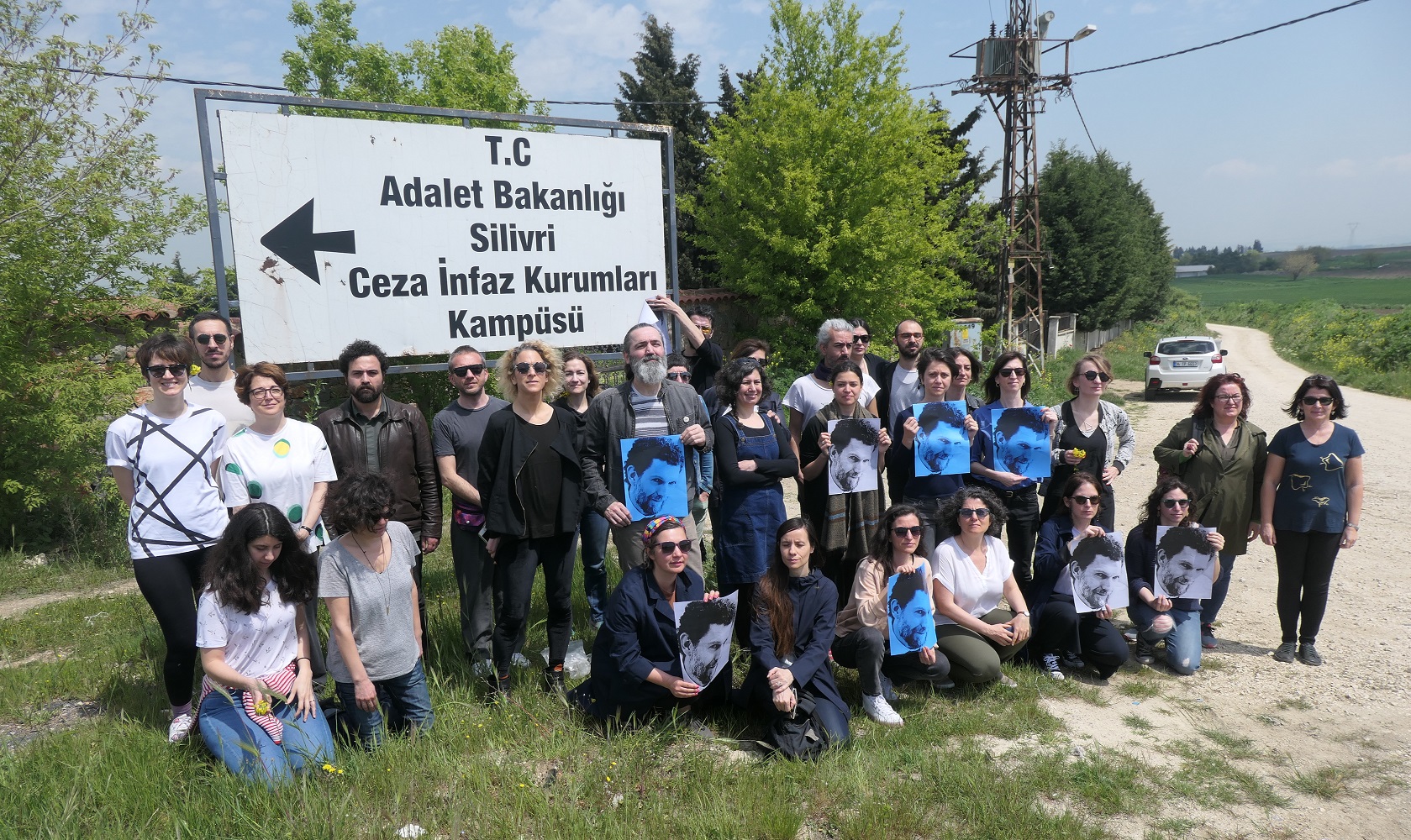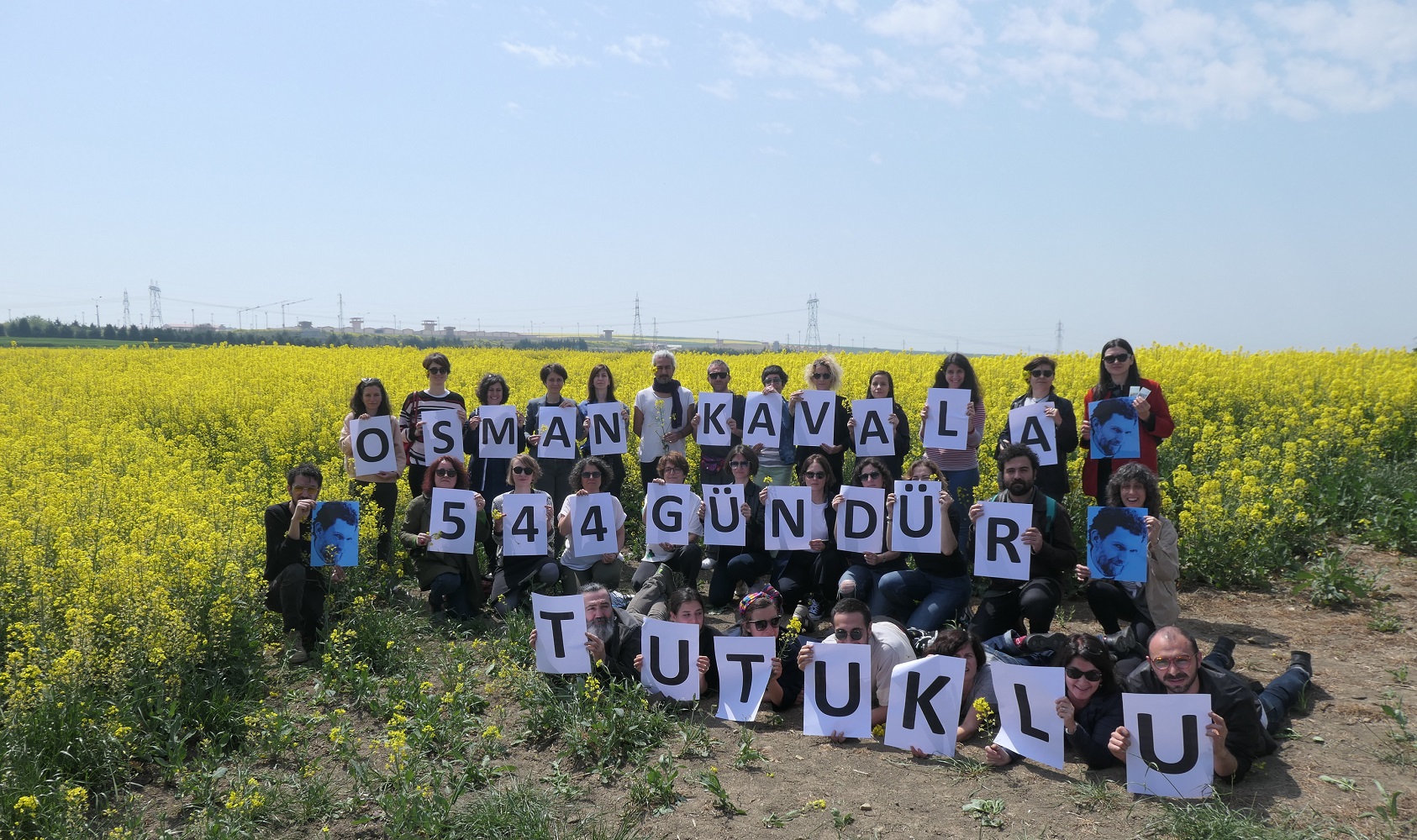 On 28 April 2019, a group of artists and arts and culture workers including Ahmed Aküzüm, Anna Kokalanova, Asena Günal, Aslı Çetinkaya, Aslı Özdoyuran, Aybike Haydaroğlu, Banu Cennetoğlu, Bige Örer, Civan Özkanoğlu, Doğukan Çiğdem, Elif Kamışlı, Esra Aysun, Esra Carus, Gül Kozacıoğlu, Güliz Sağlam, Gülşah Mursaloğlu, Hale Tenger, Melis Behlil, Merve Elveren, Merve Ertufan, Murat Deha Boduroğlu, Nalan Yırtmaç, Osman Bozkurt, Özlem Ece, Sena Başöz, Sevgi Ortaç, Sevim Sancaktar, Urszula Wozniak, Ünal Bostancı, Volkan Aslan, Yavuz Parlar, and Zeycan Alkış gathered in front of Silivri Prison for solidarity with Osman Kavala.
The group held letters reading "Osman Kavala has been in prison for 544 days" and photographs of Osman Kavala, and they conveyed their messages and drawings to Osman Kavala via lawyer Murat Deha Boduroğlu.
In his response, Osman Kavala wrote: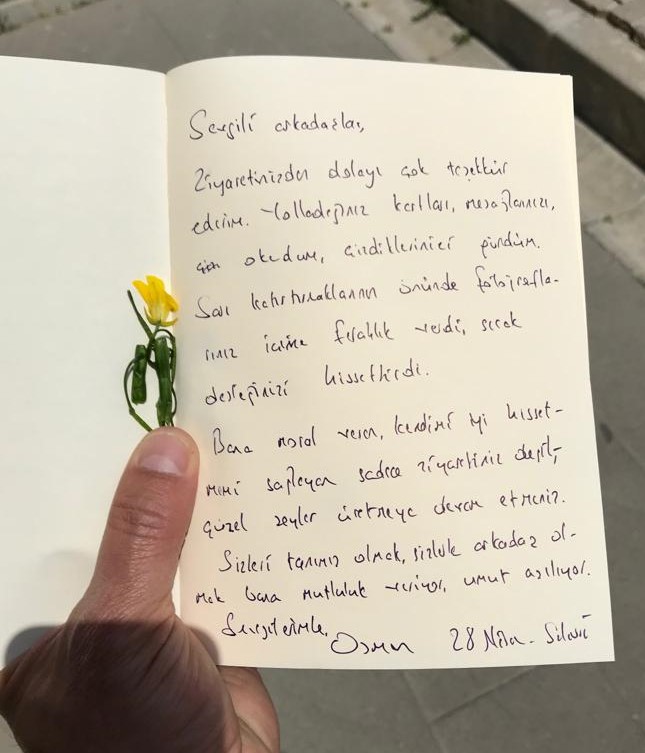 Dear friends,
Thank you for your visit. I read the cards and the messages and saw the drawings you sent. The photograph of you in front of those yellow genitas made me lighten up and feel your warmest solidarity.
It is not only your visit that boosts my morale and makes me feel good but also knowing that you continue producing beautiful things.
Knowing you and being a friend of yours give me hope and happiness.
Warm regards,
Osman
28 April, Silivri