Statement by Osman Kavala upon completion of his 15th month in prison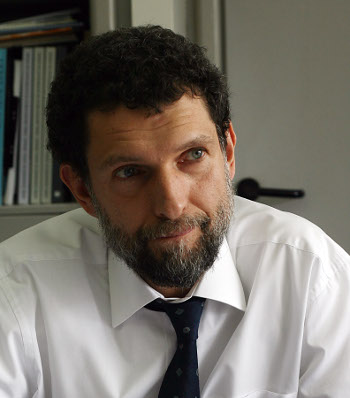 At the end of January, I completed my 15 months at Silivri. I am still waiting for the indictment on my case to be prepared. I still have not been interrogated by a prosecutor. Requests for my release from prison have been rejected 19 times up to this point, without feeling any need for a court hearing in my presence. This may be taken as an indication that prolonging my detention is considered "reasonable" and "appropriate" by the authorities, who seem not to have any doubts about the validity of the decision of my arrest and its prolongation. Statements made by the public prosecutor's office following the arrest decision of November 16,2018 have served to confirm this, as they indicated that I was  "found" to have "financed and organized" the Gezi Incidents.   
We applied to the Constitutional Court in the second month of my detention and to the European Court of Human Rights in my eighth month. The ECtHR accepted our demand to prioritize the case and called on the Ministry of Justice to submit its defense regarding my arrest. We have found out that the Ministry of Justice has been granted an extension by the ECtHR after the deadline for submitting its defense passed on the 10thof January 2018.
The fact that I have spent 15 months in Silivri waiting for an indictment throughout this period may, in a sense, be considered a form of extrajudicial execution. Nonetheless, the government's request for an extension from the ECtHR suggests that there may be some concern about the compatibility of the decisions concerning my detention and its prolongation with the norms set by the Constitution and the European Convention on Human Rights. If the charges of "undermining the constitutional order" and "taking down the government" brought against me were based on findings as solid and unequivocal as indicated by the press release of the prosecutor's office, one would probably expect to see an already prepared indictment and a defense sent to the ECtHR. 
When the Minister of Justice mentioned some serious problems with the judiciary process by stating  that "disproportionate interventions in fundamental rights and freedoms could give rise to certain rightful criticisms," and that "such interventions also damage the legitimacy of judicial decisions and social support for them", he probably had in mind cases similar to my detention. I believe that if the Judicial Reform Strategy Document prepared by the Ministry of Justice, which is expected to be announced in the days to come, emphasizes the presumption of innocence as of critical importance and insists on individual freedom as the most fundamental human right, it could open the way to making the judiciary process compatible with the norms set by the Constitution and the European Convention on Human Rights. If not, charges and arrests lacking sound justifications will continue restricting rights and liberties of people as they did in my case.
Osman Kavala
1 February 2019