A letter from Osman Kavala upon completion of his 7th month in prison: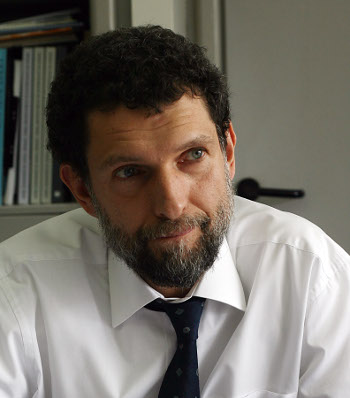 As of the end of May, the seventh month of my detention in Silivri was completed. We are waiting for the indictment to be prepared. Our requests for release have been rejected. Given that nothing demonstrated during my interrogation constitutes solid evidence, I requested to see the evidence in my file, if there is any, in order to be able to provide explanation. We could not get any response to this request.
After having applied to the Constitutional Court, we lodged an application to the European Court of Human Rights (ECHR). I think that the ECHR, as one of the bodies of the Council of Europe, is one of the most functional institutions of Europe in terms of the scope of countries it covers and the way it affects the lives of those living in these countries. It is acknowledged, by the citizens as well as the governments, that compared to the national courts the ECHR has more competent knowledge on the European Convention of Human Rights and monitors the decisions of the national courts according to these norms.  
My application to the ECHR –like many other applications made in similar situations - is not an appeal to an unjustified court decision, but an appeal against a long detention without trial. It is about the denial of presumption of innocence and, above all, the value attributed to human freedom. Although applying to the ECHR is a reassuring right, it hurts to declare that the country of which you are a citizen does not value your freedom…
I wish happy holidays in peace and good health to all the friends and acquaintances.
Osman Kavala, 11 June 2018
Silivri