A letter from Osman Kavala upon completion of his 6th month in prison: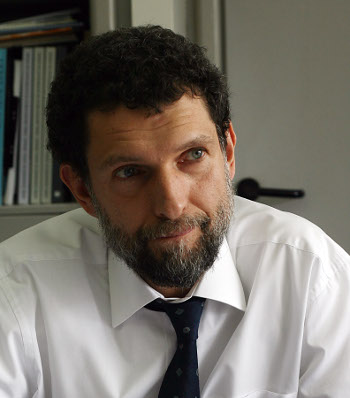 Sixth month of my pre-trial detention in Silivri was completed on 1 May. We are waiting for the indictment.
As the presumption of innocence constitutes one of the fundamental elements of the right to a fair trial, the norms of the European Convention on Human Rights and the European Court of Human Rights rulings do not consider "strong suspicion" sufficient for pre-trial detention which is an extraordinary measure; they require the presence of clear and convincing evidence. Yet, the situation is different in our country. Once the prosecutor presents a crime description that requires a heavy sentence, the judge feels obligated to decide for a pre-trial detention. The decisions that are given in the absence of sufficient evidence also affect the process of the preparation of indictment. The effort to justify the decision of detention through collection of evidence after the detention takes place renders the entire process long and troublesome. As the preparation of the indictment lengthens out, the pre-trial detention period lengthens out. And, the cost of the suspect's deprivation of their liberty with respect to the sentence they will receive passes beyond the remediable level.
The number of those waiting for the preparation of their indictments under detention in uncertainty for months, just like me, is not few. This situation indicates an imbalance in the fair trial mechanism. Unless the principle of presumption of innocence is considered the fundamental component of the judicial process, this imbalance will prolong.
Osman Kavala, 14 May 2018