Release Osman Kavala on the 60th day of his detention!
Osman Kavala was taken into custody on October 18, 2017 and was detained on November 1, with the accusations of "an attempt to abolish the constitutional order of the Republic of Turkey, an attempt to prevent or lifting the tasks of the state, being the organizer of Gezi Resistance which all terrorist organizations (FETO/PDY - PKK / KCK – DHKP/C, MLKP) actively participated and supported". Osman Kavala has been kept in isolation conditions in Silivri Prison for 60 days. Prior to his arrest, Osman Kavala was clearly targeted by the media that has close ties with government, and that targeting increasingly continued during his custody.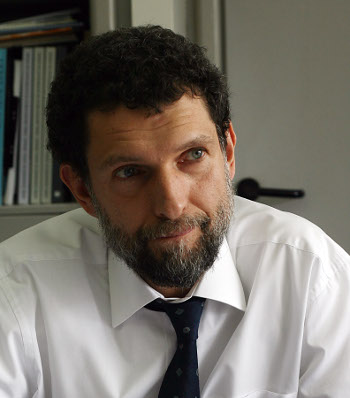 Osman Kavala participated in the establishment of the İletişim Publications in 1983 in order to provide democratization and civilianization of the country through publishing in the repressive environment after 12 September coup. In the following years, he has provided great support to the recognition of cultural diversity, cultural arts dialogue and cultural co-operation and has actively worked in civil society organizations. Osman Kavala has established an effective relationship between Turkey's civil society and the outside world.
The day-by-day increase in the number of lawyers and journalists who are arrested and imprisoned in the past few years; the cases against 'Academics for Peace' with the accusation of membership to a terrorist organization; the arrest of the rights defenders of Büyükada; and the closure of many associations and media outlets by decree-law is now putting anyone who works in the field of civil society or rights advocacy or who thinks differently from the government under severe pressure. Everyone will need law and justice one day, and no matter who needs it, human rights defenders like Osman Kavala will stand up for them as they did in the past. Those who put the rights defenders through uneasiness must immediately put an end to these hostage taking policies.
On the 60th day of Kavala's detention, we demand that the pressure on human rights defenders and civil society to be brought to an end as soon as possible and that Osman Kavala should be released as a step in this process. In this way, we celebrate the new year of Osman Kavala and all the rights defenders, wishing that the year 2018 will bring freedom to all of us.
HRAA Board of Directors, 30 December 2017