Prof. Ayşe Buğra's statement on arrest of her husband, Osman Kavala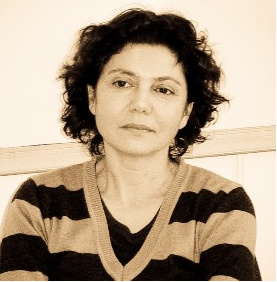 My spouse, Chairperson of the Anadolu Kültür Osman Kavala is arrested on 1 November 2017 at 04:10 a.m. on charges of "attempting to abolish constitutional order" and "attempting to overthrow the Government of the Republic of Turkey or preventing it from undertaking its duties.
In the arrest decision it is stated that Osman Kavala was the organizer and overseer of the Gezi incidents where all terror organisations (FETÖ/PDY – PKK/KCK – DHKPC, MLKP) were involved and that he partook in the coup attempt of 15 July 2016.
There is a "confidentiality order" on the current investigation. Irrespective of the circumstances without compromising our respect to rule of law we leave a comprehensive explanation to time. However we felt compelled to provide a statement due to the attempted perception management carried out against Osman Kavala by certain print and visual media throughout his detention period.
The aforementioned desicion is worrisome because the "reports of interception of communication and physical surveillance reports" pertain to the period when FETÖ/PDY member public officials were still on duty and every decision that is predicated on these practices is an explicit legitimization of a period that is being prosecuted.
Moreover this also means that Osman Kavala was involved in the attempted coup along with the members of the organisation who collected the evidence which led to Kavala's arrest, which is tragicomic beyond being unlawful.
It is dubious that he is arrested today on these grounds while actions, monetary transactions and evidence on the basis of which Osman Kavala financed and orchestrated the Gezi incidents cannot be revealed, and while he has not been subjected to any investigations and charges since then.
With the arrest decision we have not only lost Osman Kavala's freedom, but also lost our hopes for democracy, peace and the rule of law.
Prof. Ayşe Buğra, 1 November 2017