European Cultural Foundation: Arrest of Osman Kavala setback for cultural collaborations
We are deeply saddened and extremely worried about the recent developments around the arrest of our colleague and friend Osman Kavala, chairman of Anadolu Kültür in Istanbul. We have known Osman through many years of collaborating with cultural initiatives in Turkey. We have always appreciated him as a man who brings diverse cultural creators, groups and communities together and strengthens the role of Turkish society in its relations to Europe and other neighbouring regions.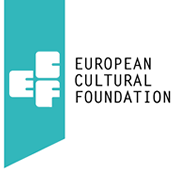 In addition to our concern for him and his family, his imprisonment earlier this week is a serious setback for the many fruitful cultural collaborations between Turkey and Europe that already exist. We hope for a rapid clarification and withdrawal of the charges made against him and a swift release, so that he can resume his important role for, and contribution to, cultural life in Turkey.
It is with compassion and encouragement that we fully support and share the statements made by Osman Kavala's wife Prof. Dr. Ayşe Buğra and his colleagues at Anadolu Kültür, DEPO art space and the Diyarbakır Arts Center
In reference to the charges levied against Osman Kavala on November 1 his wife, Prof. Dr. Ayşe Buğra in her statement writes: "It is dubious that he is arrested … on these grounds while actions, monetary transactions, and evidence on the basis of which Osman Kavala financed and orchestrated the Gezi incidents cannot be revealed, and while he has not been subjected to any investigations and charges since then. With the arrest decision we have not only lost Osman Kavala's freedom, but also weakened our hopes for democracy, peace, and the rule of law."
In their statement, the directors and staff of Anadolu Kültür, Diyarbakır Arts Center and DEPO note, "In all of our collaborations and projects together, we have been the closest witnesses to the power of Osman Kavala's commitment to universal values such as pluralism, democracy, peace and human rights as well as his devotion to fields of intercultural dialogue, cultural heritage and sharing of arts.
Osman Kavala brings people together, forging a sense of solidarity and community amongst a wide variety of voices. Through his efforts, he has shown us that ideas and factions which seemed mutually uncompromising and incompatible could indeed come together through arts and culture. His ability to unite such disparate groups and help them see that working in projects of culture, arts and education for children is the best investment for the future exemplifies his dedication to creating a better world through respect and cooperation.
6 November 2017